Debt Management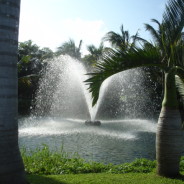 Most consumers have good reasons for accumulating debt. Sometimes these good intentions can spiral out of control into a high debt load spread out all over the place. How great it would be if all those debts could be lumped into one easy payment each month? Well there are typically many options for any consumer to consolidate debt into a single loan and provide clarity and peace back in to your finances. Here are few that may be available to you. Remember to consider them carefully to ensure that these options actually make financial sense: Credit Card Consolidation – If you can read this sentence then you probably qualify for 0% interest on a balance transfer with some credit institution for a year or more. This is a great option for the disciplined consumer looking to save money on interest while paying down debt. Please note this strategy requires extra diligence to ensure payments are made on time every month as penalties can be very severe. Life insurance loan – This is one of my favorite, but you to have a cash value life insurance policy to qualify for this one. Personally, this was just one of the reasons whole life insurance made since for me. You can borrow against the cash value. Since it is your cash value used as collateral you dictate the payments back into your policy. Student Loan Consolidation – If you have not taken advantage of this option I beg you to look into this one. Rates are fluid and you may have an opportunity to lower your interest rate. This has the potential of substantially reducing your monthly payment. Personal Loans – You used to have to put on a suit and strut down to your local bank for one of these. Now you just log on to your PC. There has been some competition in the sector with advent of peer to peer groups like Lending Club. However, an easy application does not mean easy approval. You are still going to need strong credit and verifiable income. Gone are the days of the "no documentation loan". Home Equity Loans – Okay, I hear you laughing. However, home values are on the rise and if you have been in your home for 10 years or more chances are this could be an option for you. This is a convenient way to access cash to pay off higher-interest debt. Be careful to ensure you can indeed make the payments as you now risk losing your home if you do not. Retirement plan loans – Some retirement plans allow you to borrow funds for a specific period of time. You will be charged a competitive interest rate which goes to yourself by the way. The draw back here is if you do not pay it back, Uncle Sam will hit with a tax bill that will make Bill Gates...
read more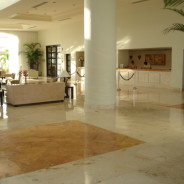 You've worked hard all day and come home at night, only to discover that you can't get comfortable in your own bed. You toss and you turn for well over three hours. As 3a.m. approaches, you finally go to sleep but the alarm sounds all too quickly at 6 a.m. It's time for you to go to work. Day two comes and you're off again to the usual rat race. You repeat the same pattern once you get home. Later that night you lay in bed, thinking how you're going to pay all of these bills. Despite your best efforts on the job, including overtime, it doesn't seem to be enough. What can you do? Who can you to turn to? Does this sound like you? Are you having sleepless nights because of your finances? Here are the top five reasons I have found why people get into debt: 1) Try to live beyond their means. Keep up with the Joneses. 2) Lost job and bills pile up 3) Have never been taught money management 4) Divorcing and the other party charged up cards in the process splitting up 5) Impulse Shopping People in debt tend to operate out of fear – for example they ignore phone calls because it might be a collection agency on the other end. How many calls have you missed? Or perhaps, they write a check in the hopes that it will clear the bank; knowing full well they spent the money on luxuries and other needless excesses that have caused the bank account to have insufficient funds. If any of this sounds like you or someone you know, assure them they can get out of debt without filing bankruptcy. They have to want help and not let pride or embarrassment get in their way of being...
read more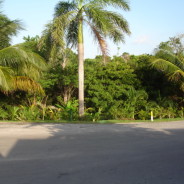 One of the most difficult decisions that you can face is whether or not to file for bankruptcy. For individuals, there are basically two types of personal bankruptcy, which includes Chapter 7 and Chapter 13. Designed to give the filer a fresh start in life by wiping out certain debts, a Chapter 7 bankruptcy will rid the filer of credit card and other unsecured debt. A chapter 13 bankruptcy, on the other hand, is a court-approved payment plan in which the filer is required to repay a predetermined percentage of their debt. The determination of which chapter to file will be based on the filer's disposable income, if any, after paying their necessary monthly bills. When many people file for bankruptcy, their first thoughts are of their assets and whether or not they may lose their home. In a Chapter 13 repayment plan, the majority of filers are allowed to keep their property in exchange for repaying a portion of their debts. A Chapter 7, however, is designed to be a liquidation process that often results in the sale of non-exempt property. Which property is non-exempt in a bankruptcy proceeding? Each state has it's own laws pertaining to the amount of property that an individual or married couple can keep without having to worry about it being liquidated. The official bankruptcy process begins upon filing a petition with the local bankruptcy court. This can either be done individually, also known as pro se, or with the help of an attorney. For most, hiring an attorney is the best way to make sure that every form is completed accurately and in order to make sure their assets are protected as much as possible. Upon the filing of a bankruptcy petition, the court will assign a trustee to the case and will set a date for a Meeting of the Creditors. Although creditors of the filer are invited to attend, they are not required to do so. The filer, however, is required to attend and will be questioned by the trustee, under oath, while having the meeting recorded. This meeting is typically the only appearance required of the filer unless special circumstances are present. Following the Meeting of the Creditors, often referred to as the 341 meeting, the creditors will have 30 days to object to the filer's property exemptions and another 30 days to object to the discharge if the filing is a Chapter 7 bankruptcy. In a Chapter 13 proceeding, creditors may object to the payment plan but the discharge will not be granted until the payment plan is complete. A Chapter 13 bankruptcy can last for up to 5 years before the payments are completed and a discharge is issued. Following the discharge, the bankruptcy case will be closed and the process will be complete. This article is to be used for informational purposes only. It should not be used as, in place of or in conjunction with professional legal advice regarding bankruptcy. Anyone who is considering filing a petition for either personal or business bankruptcy should consult a licensed attorney in their area for additional information and/or legal...
read more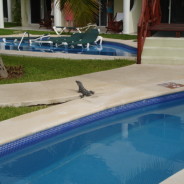 Debt has practically become a national pastime. The United States and its citizens largely run on credit. While credit can be a great convenience, it can also create major financial challenges. Carrying too much debt creates a lot of additional costs and stress that are unnecessary. Anyone who's had a sleepless night because of debt knows how much it can negatively influence your life. Most of us are used to having a significant amount of debt. But, how much is too much? Look for these signs that you're carrying too much debt: You're carrying a credit card balance. If you're carrying a credit card balance each month, it's critical to your financial health to pay this debt down. If you're unable to pay it off, that's a sign that you have too much debt. You have to use credit cards to pay for everyday items. Using a credit card to buy food or pay your utility bills is another sign your debt might be out of control. If you lack the money to pay your routine bills, it might be time to face your debt. You're only making the minimum payments on your credit cards. The minimum payment amounts are designed to keep you paying for an eternity. The less you're paying on the principal, the more you'll be paying in the long run. If you're unable to pay more each month, you're on a slippery slope. You're regularly making late payments. Many people think that credit card companies get most of their income from interest, but studies have shown that it's actually the late fees that account for most of their income.  Regardless of the type of bill, if your payments are regularly late, you're paying a lot more than necessary. It's also a strong sign that you're carrying too much debt. You're using payday loans. Payday loans can be thought of as credit cards for those that are either unable to get a credit card or that have hit their credit limits. Payday loans are perhaps the worst loan you can get.  These loan companies get around state usury laws by charging outrageous fees. This is the only way they can legally make as much money as they do. You're lying to others about your finances. It's easy to argue that your finances are nobody else's business. If you're lying to family members about your spending habits and your financial well-being, there might be an issue. You don't have any savings. One sign of financial health is the ability to save money regularly. If your monthly finances aren't allowing for a regular contribution to your savings account, you're probably playing with fire. Carrying too much debt is a common occurrence in the United States. Debt can be likened to climbing a mountain with a boulder on your back. If you're displaying any of these signs of debt, it's time to do something about it. The solution might be as simple as cutting back or as severe as filing for bankruptcy. Assess your debt and put a plan into place that will ease your financial burden. You'll be glad you did....
read more